After Kenmore teen suddenly becomes paralyzed, mom seeks help finding wheelchair accessible apartment
A nightmare a local mom never knew existed recently happened when her son became rapidly paralyzed.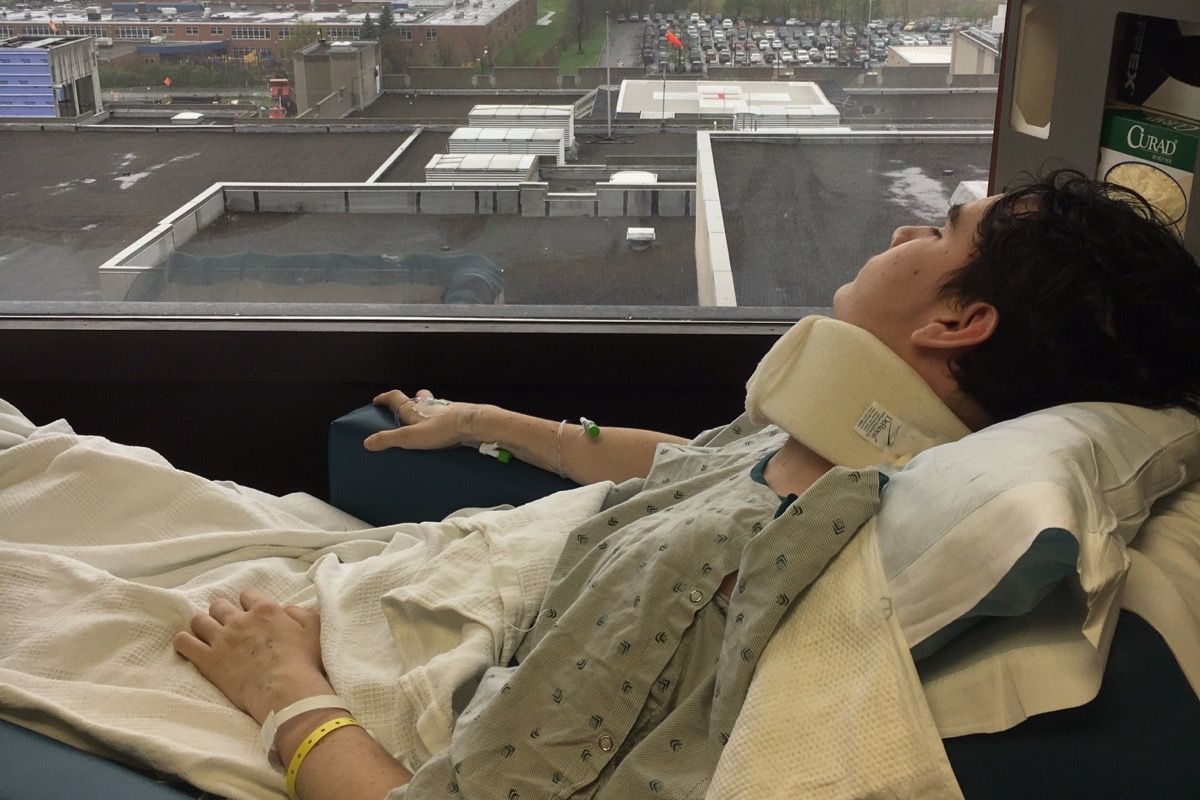 On April 27, Kelly Barone took her 17-year-old son Travis to Urgent Care because he wasn't feeling well. He was swiftly transferred to the Medical Center as his condition changed. He rapidly became paralyzed from the neck down and was taken into surgery. The doctors discovered that he had a very large blood clot in the epidural space in his spine and he was diagnosed with a spontaneous epidural hematoma, not caused by trauma. This is very rare in a young person.
At this time, Travis remains without feeling below his waist. He is currently working with an occupational therapist. The hope is that with time and youth on his side, he will be back on his feet again.
"He's trying to be positive," said Barone. He gets pet therapy twice a week. Today was one of those days, so it's a good day."
But a problem Barone is facing at the moment is finding an apartment that is wheelchair accessible.
"I am having difficulty locating an apartment that is truly 'wheelchair accessible.' Because what I'm finding is that most of the time that simply means no stairs, not a lot of the features he may need."
Barone is also seeking out local programs that may offer grants for modifications towards a wheelchair van, etc.
"Travis is an amazing kid. Everyone adores him and I want to find the best way to get him on the road to the best life he can have," said Barone. "I'm just hitting roadblocks that I never knew existed."
If you know of an apartment that might suit Travis, call 716-597-3574 or email whimsybykelly@gmail.com. You can also make a donation to help Travis here: www.gofundme.com/kelly-and-travis.