Williamsville Living and School of Rock North Buffalo are teaming up to host a benefit concert to raise money and awareness for Motion Project Foundation on Sunday, May 21 at 2 p.m. The event will be held at The Cove Seafood and Banquets, 4701 Transit Road, Depew.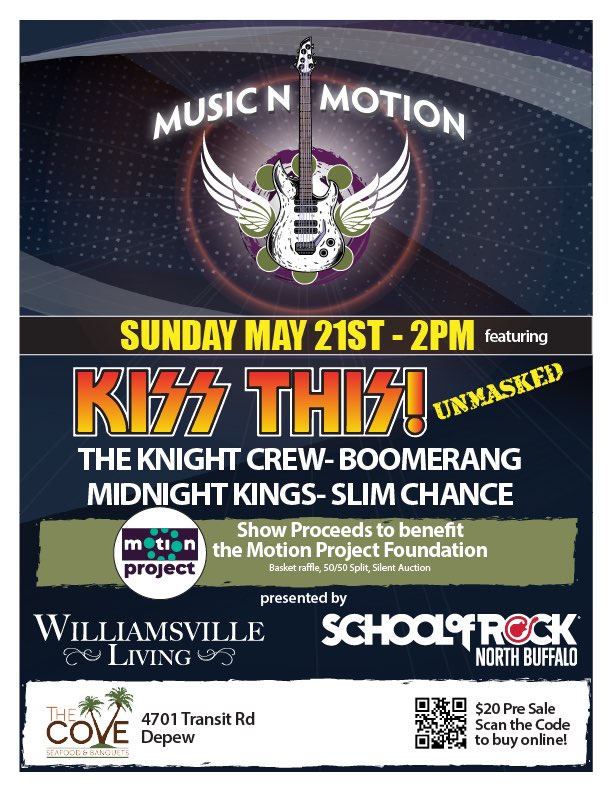 Performing will be Kiss This Unmasked, The Knight Crew, Midnight Kings, Boomerang, and Slim Chance. There will also be a basket raffle, silent auction and 50/50 split.
Motion Project Foundation Inc. is a nonprofit organization that opened the first of its kind paralysis recovery center offering state-of-the-art equipment to inspire those with spinal cord injuries to rise above their challenges by promoting physical independence and providing emotional support and spiritual healing to foster hope for a successful and fulfilling life.
Their vision is to provide a place for people to recover after a life-changing spinal cord injury or other neurological conditions. Motion Project Foundation puts recovery in motion to bring the best outcomes for individuals as they progress toward recovery. They provide exceptionally trained specialists working one-on-one with each client using state-of-the-art equipment, offer emotional support with a community around them, and assist with resources in the community to meet their needs. These are just some ways Motion Project makes a difference in their road to recovery to live their best life.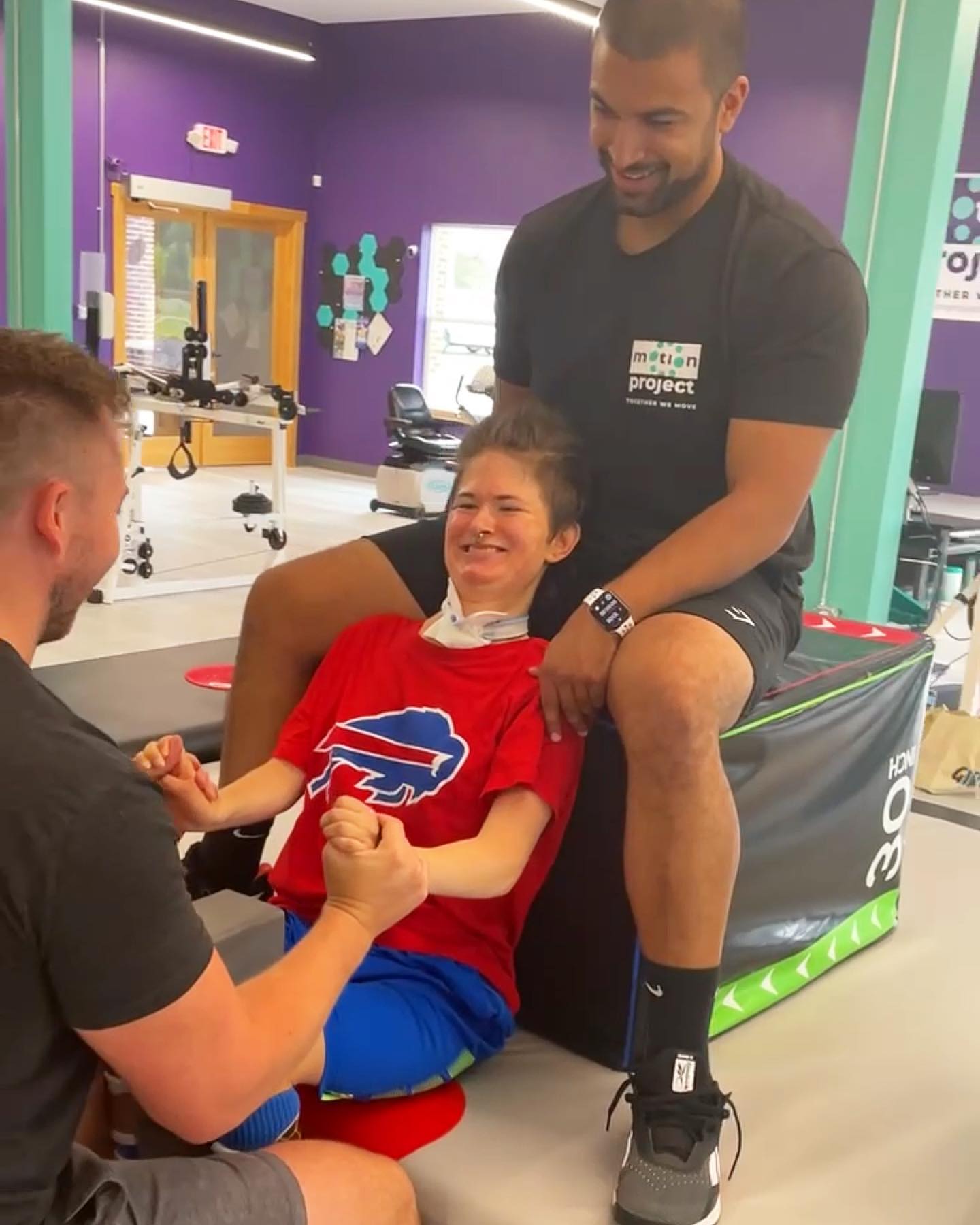 Tickets to Music N Motion are $20 and are available online at https://tinyurl.com/csjd3p4k or by scanning the QR code at the bottom of the page. Tickets will also be available at the door on the day of the show.