Buffalo 'Creature' who performed on American Idol says he's grateful for the opportunity and doesn't plan on stopping anytime soon
When Ethan Fingold, the 24-year-old "Mystic Death Creature" from Buffalo, auditioned for American Idol in September, he had no idea what would happen. What was supposed to be an audition with a friend turned into a solo one, but somehow "VoKillz" nailed it.
After he found out he was going to Hollywood, VoKillz, who has been making music for a few years now, tells us he had to go back to work at his job at the Sunoco gas station on Sheridan and Military Road in Buffalo. American Idol doesn't pay for their contestants to travel to California, so he put out a jar at work asking for donations to help him get to the show. Many people donated and he ended up saving $2,000 to make it to L.A.
While VoKillz's outward appearance (he wears a mask and a bright red trench coat) and his music, a new genre called mystic death trap metal, may not be for everyone, that's OK with him. On the inside he's just a regular guy with hopes and dreams like the rest of us; he's just brave enough to go out and pursue them and that's exactly what he did on last night's episode of American Idol.
At the beginning of the show, VoKillz gets chummy with Ryan Seacrest who attempts to recreate VoKillz legendary taradactyl scream.
"He was really cool. He put on my mask, so that makes it worth a lot of money now that he wore it," he joked.
Then VoKillz walked into the audition with Lionel Richie, Katy Perry, and Luke Bryan ready to hear his performance. VoKillz came out holding a bag with an unknown object in it, which Bryan thought might be a snake. He then handed the judges the bag and Perry was relieved when she found out it was a necklace.
"It was the Legend of Zelda amulet," said VoKillz. "It was a real gold necklace with a blue sapphire heart in there actually. I don't know what she did with it, I don't know if she kept it."
VoKillz performed his original song "American Creature" and unfortunately it didn't win over the judges. Richie and Bryan gave him a no, while Perry gave him a yes because she said she was scared. But there's no hard feelings for VoKillz because this once in a lifetime experience was gift enough to him. He's using this opportunity to his advantage, making as many connections and meeting as many celebrities as he can. So far he's met Snoop Dog, John Cena, Dane Cook, and Ice Cube, just to name a few.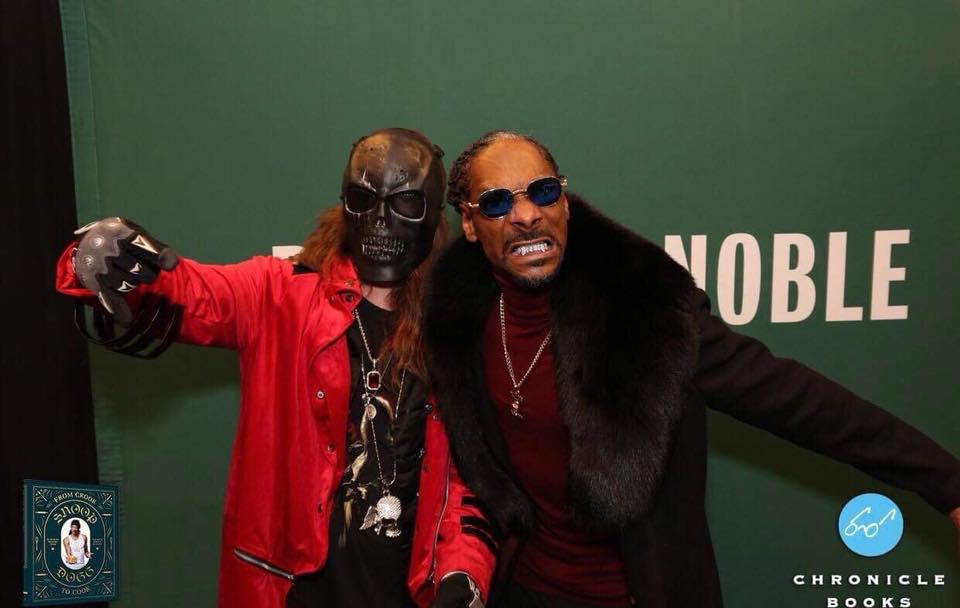 His spot on American Idol was also featured on Late Night with Jimmy Fallon  and he had a guest appearance in the American Idol commercial featured during the Oscars!
"It was super fun," he said. "I wish I could relive that experience again."
So, what's in store for the future for VoKillz. Well, he's certainly not going back to Sunoco (although it's a great gas station). He's staying right in California where he hopes he will be able to make his dreams a reality. Next step is America's Got Talent (fingers crossed!) We hope they all come true!