A local credit union is doing its part to bring the community together with local businesses. It's called "Good Neighbors Growing Together" hosted by Good Neighbors Credit Union and the goal is to give away free items once a week at a local business to help them thrive and make a good neighbor smile.
Each Friday starting May 6 through Aug. 26, 18 local businesses will give away an item courtesy of Good Neighbors Credit Union. From sponge candy, milkshakes, popcorn, donuts, ice cream and more, 50 lucky visitors will enjoy a special treat on the house!
"We want the community to enjoy the best that Buffalo has to offer on us! Your favorite local businesses are preparing their products for you while Good Neighbors takes care of the bill. Join us as we continue to serve people, not profit," said Mary Sullivan of Good Neighbors Credit Union.
One of the first local business to give away a tasty treat will be What's Pop-In Gourmet Popcorn, located at 1239 Niagara Street in Buffalo. They will be giving away a bag of their classic popcorn flavors to the first 50 customers on Friday, May 20. The owner of What's Pop-In, Stefan Coker says they are super excited for the opportunity and to meet new people. 
"We are always excited to rock with the Good Neighbors Credit Union! The support from them and the community is always dope. Much love to their team for coming together to share the love about shopping local and banking local too!"
Please visit goodneighborscu.com/growingtogether or check the Good Neighbors Credit Union Facebook page to stay up to date on hours and locations of each business: www.facebook.com/GoodNeighborsCU
Giveaways are available to the first 50 visitors. 
Businesses include:
May 6
Park Edge Sweet Shop: ¼ lb. of Peanut Butter Sponge candy
May 13
Lloyd Taco Factory in Williamsville: $10 off your order
May 20
What's Pop-In Gourmet Popcorn: Any Bag of Classic Flavor Popcorn
May 27
Tiny Thai: Drunked Mama Noodle Special
June 3
BreadHive Bakery & Café: Cookie of Your Choice
June 10
The Gypsy Parlor: Pastellio of Your Choice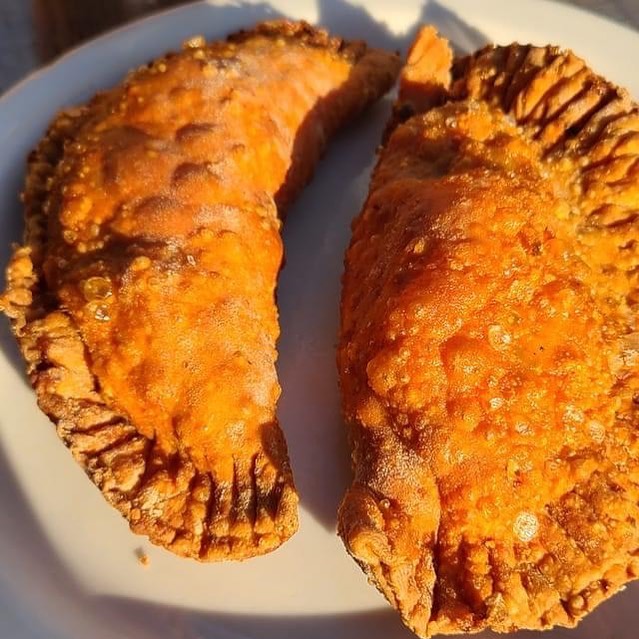 June 17
Daddy's Plants: $10 off coupon
June 24
West Side Bazaar: $10 to any vendor
July 8
Mister Sizzles: Any Milkshake of Your Choice
July 15
Totally Buffalo Store in Amherst: Buffalo Tic Tac Toe Board
July 29
Resurgence Brewing Co.: Free Pint of Beer
Aug. 5
Lloyd Taco Factory in Williamsville: $10 off your order
Aug. 12
Donut Kraze in Tonawanda: Half a Dozen Donuts
Aug. 19
Mister Sizzles: Classic Cheeseburger
Aug. 26
The Cereal Spot: Cereal Taco
For more sweet stories, follow Sweet Buffalo on Facebook.