Please don't litter, poor raccoon severely injured from Twisted Tea can
You may not be thinking when you toss a can into the woods or perhaps accidentally leave it on the ground, but it could potentially cause a lot of unneccesary pain to our animal friends.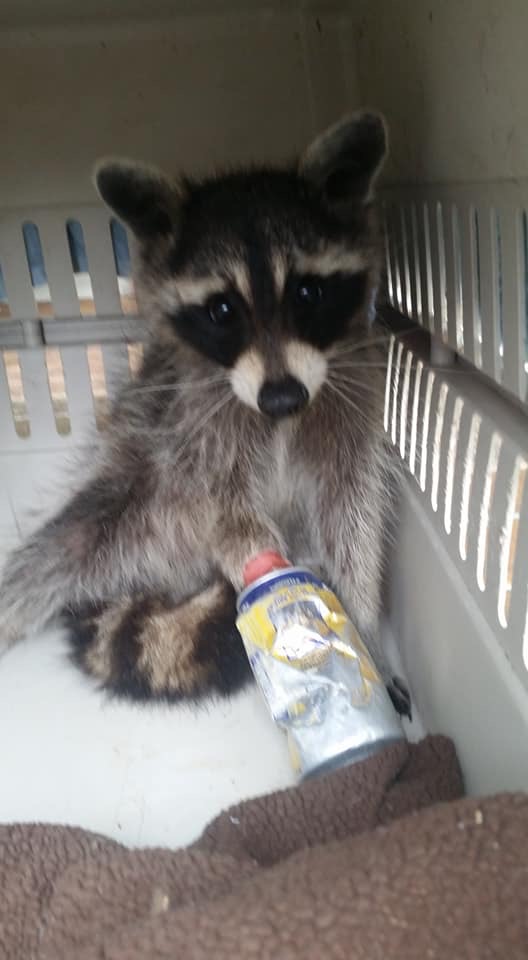 That's what happened to a poor raccoon who was found with a "Twisted Tea" can stuck on its leg in New York State forest land in Collins. A Good Samaritan found the sweet animal and called for help. No one knows how long the animal had been suffering this way, but the damage is severe.
According to a Facebook post from Fox Wood Wildlife Rescue, the raccoon was probably attracted to the sweet smell of the tea and that's how it's leg became caught. Dr. Reilly at Springville Animal Hospital has been taking great care of her and the can was carefully cut away. However the damage is done to her leg as there was a significant amount of swelling and infection.
So, next time you think about tossing a can or any item out in the middle of nowhere, remember this sweet girl's eyes. She doesn't deserve to suffer for someone else's carelessness.
If you would like to make a donation to the rescue for the raccoon who will be receiving continuous care, you may do so here: www.foxwoodwildliferescue.org/ways-to-help/