A heartbreaking tragedy: Little boy killed in Tonawanda fire, GoFundMe set up to help grieving family
An unspeakable tragedy took place last night. A fire broke out at a Tonawanda home, and took the life of a beautiful 8-year-old boy, Seth Creenan.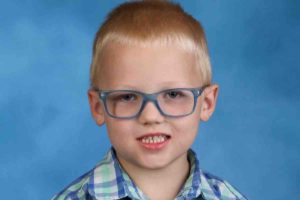 Now the community is rallying to help his grieving parents at this difficult time.
According to a GoFundMe page created by Lisa Jo Schaeffer, Seth attended Glendale Elementary where he was an A student. He leaves behind his parents, Catherine and Brian, and siblings, Kristina and Andrew.
"The loss of their son and everything they own, has prompted me to start the GoFundMe to support them during this time of crisis, and sorrow," Schaeffer wrote at the GoFundMe page.
If you would like to make a donation to this family who needs our love and support, you may do so here: www.gofundme.com/tonawanda-fire.