If you've been thinking about taking your kids to a swim class, now is the time! Buffalo's state of the art learn-to-swim facility, Goldfish Swim School, has opened to the public and it's beautiful!
"There is currently no learn-to-swim facility like this for Buffalo families and we couldn't wait to welcome families into our pool," said Courtney Richardson, general manager. "From our tropical facility to our team of dedicated swim instructors, we create a one of a kind experience for children learning how to swim."
Goldfish Swim School is located at 7950 Transit Road. The school focuses on more than water safety skills. Their special SwimPlay program is designed to boost a child's potential in the pool and out.
"Swimming is a important life-saving skill and our team works to ensure that all children have a safe, fun and friendly place to learn these skills," said Richardson. "Our swim instructors are passionate about their students developing into strong swimmers and gaining confidence while having fun."
We tried out the swim school this week and have nothing but good things to say! Their junior program allows mom to sit back and relax while two instructors teach your child the skills they need to swim.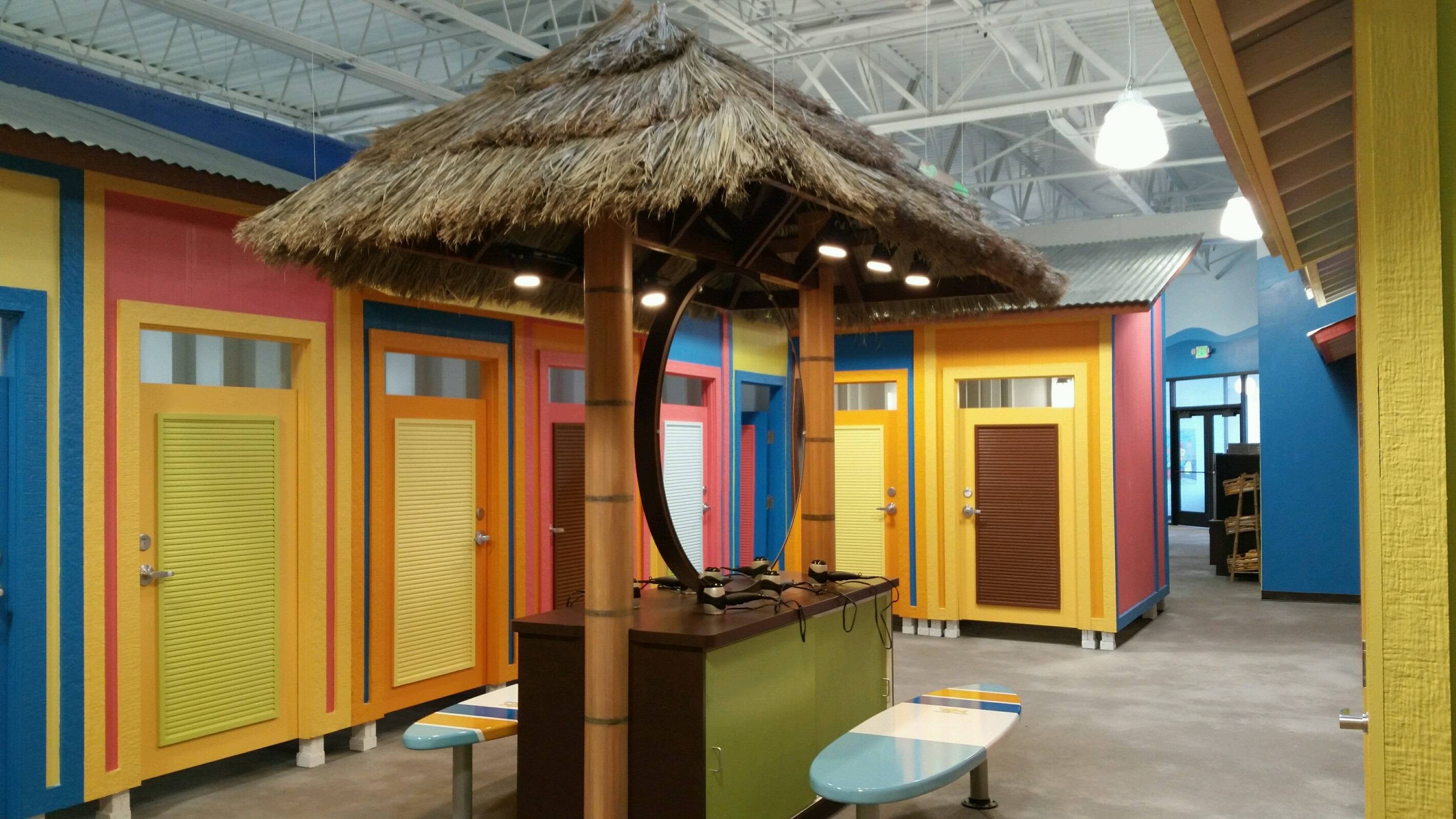 Staff was friendly as soon as we walked in. We had to fill out a little paperwork and then went to change in the spacious changing room.
Then it was time for the swim class. The instructors introduced themselves to my child and asked him about himself. Usually he's used to just diving right into the pool with his lifevest and having fun, so it took him a minute to warm up. The swim instructors played fun games with him to make him feel comfortable. He was able to pretend he was a crab, an otter, and an octopus. Playing these games made him forget that he was learning to swim, but he totally was! The 30-minutes in the warm pool went by fast, but when it was over he said, "That wasn't so bad!"
I washed him up in the nice showers after and dried his hair with a blow dryer. Then we picked out some candy for a job well done! He also got a ribbon from the instructors. We're definitely looking forward to next time!
To learn more about Goldfish Swim School, call 716-265-4819 or visit www.goldfishswimschool.com/williamsville.
SPONSORED POST