Stevie the rescue dog hasn't had the best life. He's blind and was tied to a chain most of his life. But thanks to Diamonds in the Ruff Animal Rescue he was ready for a fresh start again in finding a forever home. Unfortunately now he's facing life-threatening medical issues and had to have emergency surgery last night.
This is an unexpected cost to Diamonds in the Ruff Animal Rescue but they'd do anything to save Stevie's life. That's why Sweet Buffalo has started a fundraiser for Stevie on Facebook. More than $3,000 has been raised so far.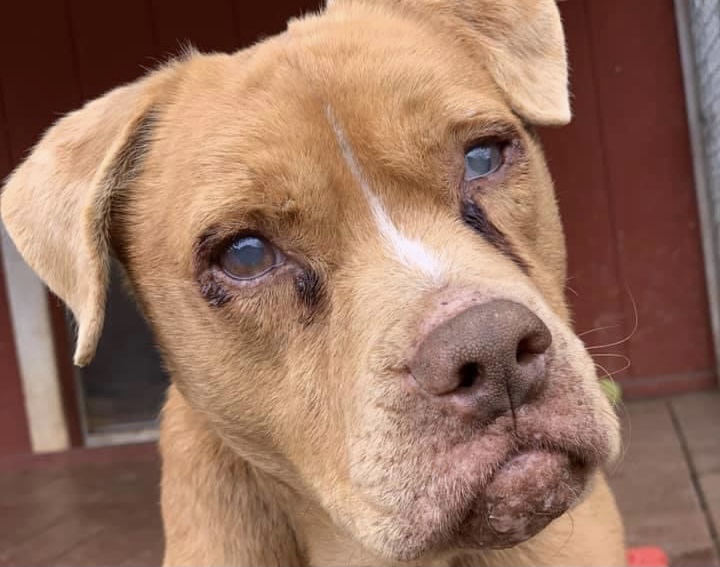 Stevie is a very sweet dog who just wants to be near his foster humans to feel safe. Although he is blind, he is very smart and finds his way around easily…often to the treats! He uses his smell and ears to navigate the way. Stevie is around 7 to 8 years old and is in need of a forever home.
Stevie is currently on an IV and fluids. The vet got rid of a terrible infection and also repaired his hernia.
If you would like to donate to help Stevie, you may do so here: https://www.facebook.com/281311528881433/posts/1453203505025557/?d=n