Roscoe may be a shelter dog…but we think he's ready for the big screen. Here's his story.
Roscoe was found running at large and brought to the SPCA in Cattaraugus County where he's been living for FOUR…yes, we said FOUR…years! Poor dog…but he's made a lot of wonderful friends while he's been there. His best friend being kennel supervisor Justin Frazier. Frazier has taught Roscoe all sorts of tricks over the years, including waiting to eat treats placed on his nose and staying for long periods of time. See the video below!
Roscoe also loves dressing up in costumes for Halloween, wearing winter hats and relaxing. Roscoe is not a playful pup, he's more of a couch potato!
Roscoe would do best in a home with adults or older responsible kids because he's been in the shelter for so long, he's very nervous around new people. A few meet and greets would be required to make sure his adopter is a perfect fit.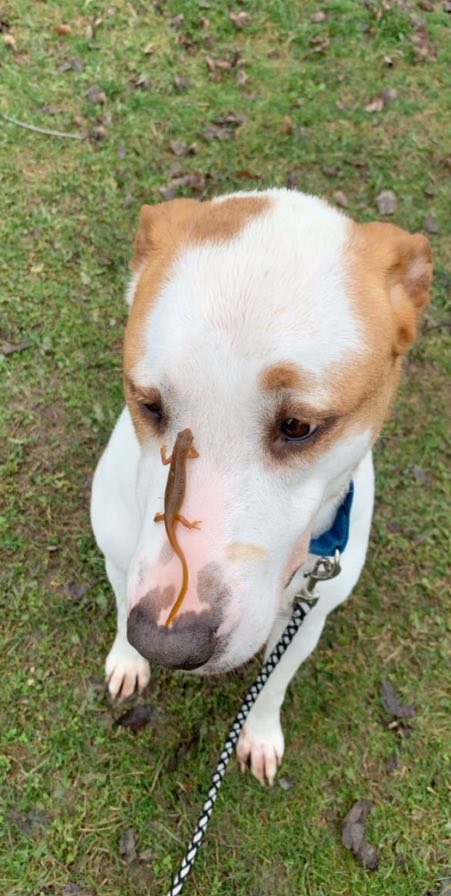 Roscoe is smart, loving, and would make a perfect dog…he just needs someone to give him a chance like his best friend at the shelter has. By the way, have you seen the new movie Rescued By Ruby on Netflix? If not, you should. Roscoe is Ruby in the flesh!
Roscoe deserves a chance and we want to make that happen for him. Email Taylor.graham.93@icloud.com or call 716-378-2714 if interested in adopting Roscoe! 
For more ways to help animals, join Sweet Buffalo to the Rescue on
Facebook.