A local mom posted something really amazing in the Mommies & Babies Group of WNY Facebook group and we knew we had to share it with you. Many parents are scared about the unknown right now and wonder if they are making the right decision sending their children back to school (or not). Well, one mom took matters into her own hands to relieve any stress she and her family may have been feeling by converting her sunroom into a Kindergarten classroom!
Brittany Tabbi of Lewiston has two children, 5 and 3, who are eager to learn. Tabbi decided to use this time to try out homeschooling and make the experience one that her children would never forget.
"I was an infant lead teacher for a couple years at a daycare as well and was always coming up with new ways to engage the babies I worked with in my classroom. I just figured with the pandemic and all now was the perfect time to put my skills to the test and really dive in with the homeschooling idea," she said.
Tabbi says her kids are super excited about getting into a new routine, especially her oldest! And mom has a plan to ensure her kids see her as a teacher and not just mommy.
"I plan on creating a teacher type character! My  oldest loves to pretend and role play different characters, so I'm thinking if I put on an act as someone different and not 'mom' she just might listen better!"
The sunroom turned Kindergarten classroom is the best thing we've seen all week! This is an awesome  example of when life throws you lemons, make lemonade!
View the photos below!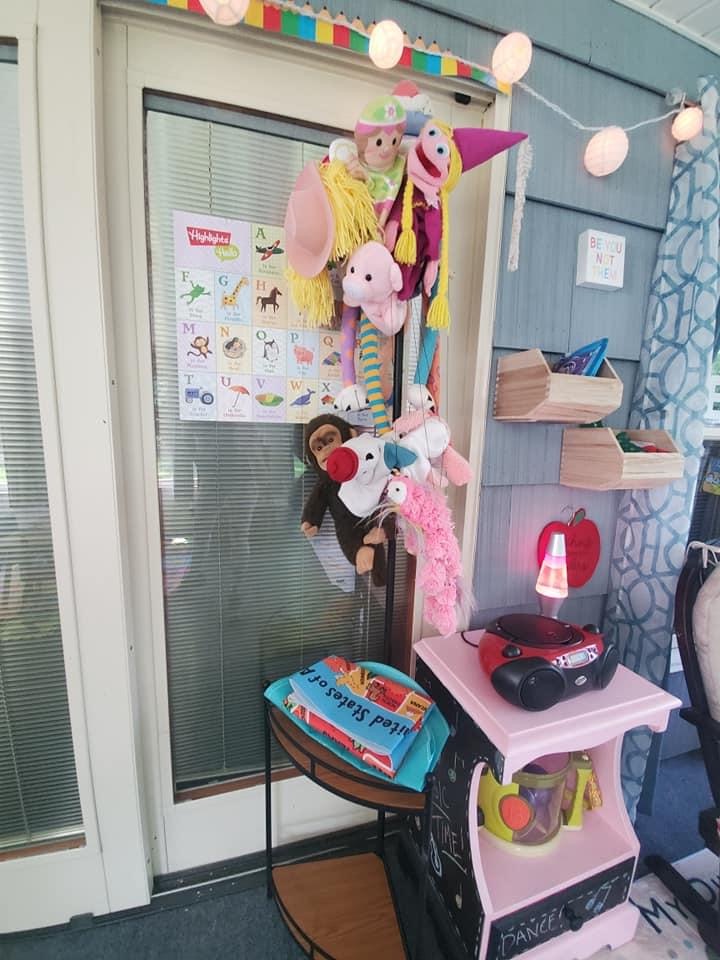 After seeing this article, Anna Goodfellow of Cheektowaga also shared a photo with us of her homeschool set up!
"We are ready for preschool and kindergarten from home this year! I want this to be somewhat of a normal school year for them or as normal as it will be. Learning at the dining room table just wasn't cutting it for my little man, and I am hoping giving him the classroom atmosphere will get him back into the school spirit!"